Call management for Logistics sector
Grow your business with better customer calling experience
Our customer
V-Trans is a leading cargo management and logistics solution organisation. With 600+ branches pan India, V-Trans provide their services to and from all parts of the country. They are well-known for their tailored solutions for customers along with additional value-added services.
Their challenges
Before MyOperator, V-Trans operated with a traditional EPABX attached Toll Free number. Since this system had been there for a long time, it had certain limitations:
Only a single line was available, hence multiple callers could not be entertained at the same time.
Customer calls had to wait in queue for their turn.
The recording facility was unavailable due to which the call data could not be captured.
Auditing and verification of calls were absent due to which quality checks could not be done.
These limitations drove V-Trans to opt for a call management system which would enable them to capture essential and vital customer data.
Their success
V-Trans discovered and relied on MyOperator as their call automation companion. Their setup comprised of a virtual phone number along with an IVR. Automatic call recording was an aid to conduct proven audit and verification. And, real-time follow up reminders helped them to reach back to the missed customer calls.
V-Trans saw a remarkable upgrade in their on-call customer communication while being able to determine their actual call volume. They also witnessed:
a 65% higher retention in saving missed calls from customers.
a decrease in their customer churn rate due to an upgraded mode of customer communication.
an apparent increase in on-call deal closures.
MyOperator has helped us understand the call volume and track maximum callers enhancing our customer support services. The call log and recording systems is helping us in monitoring the quality and efficiency.
10,000+ Customers Trust Us
Businesses across the globe are using MyOperator for efficient and smooth call management.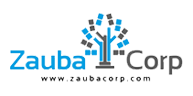 10,000+

Businesses Activated


200 Million

Calls Enabled


4.5

Google Rating
---
#1 Ranked in India's Cloud Telephony Leadership Matrix