Small business phone system for smarter calls management
Power up your business communication and customer support with cloud-based phone system especially designed for small business.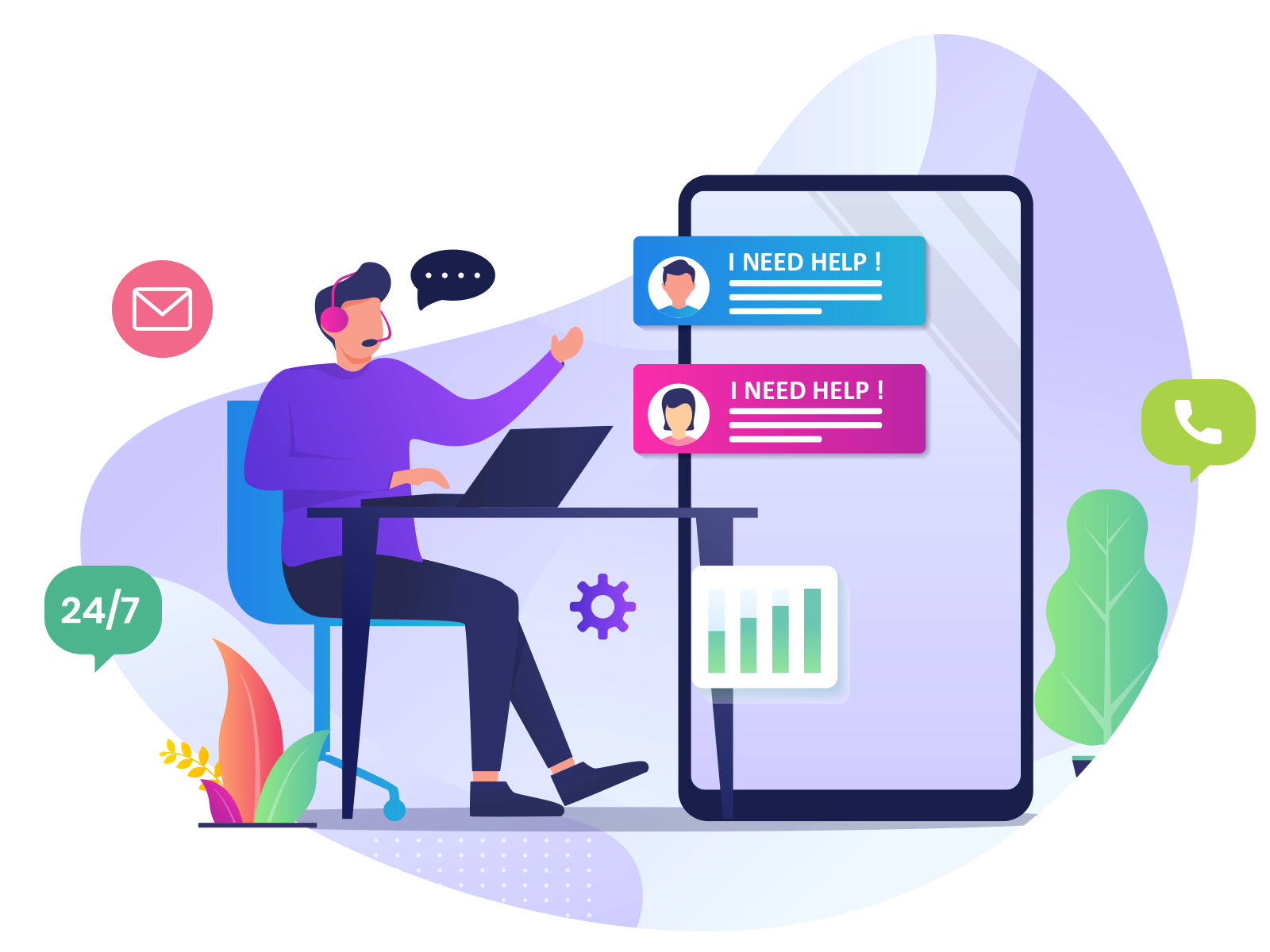 Cloud-based small business phone system
Unlike landlines or traditional office phone systems, cloud-based small business phone system is an advanced phone system for efficient calls management. It is designed keeping in mind the needs of small business and startups. MyOperator small business phone system comes equipped with features like call routing, live call transfer, conference calling, and remote call management. These advanced features help not only in efficient business communication but also level up the quality of customer care by ensuring 24*7 support and availability.
Start 3-day trial of business phone system
Absolutely free. No credit card required.
Benefits of small business phone system
Smarter call management
With built-in IVR facility and call routing functionality, MyOperator small business phone system can act like a virtual receptionist for your small business. Using IVR, you can greet all your callers with a personal message and help them connect with the right person in the right department. For better call management, you can also route calls to different agents based on location, time, and call identity. Besides, MyOperator phone system can also be used as an intercom service and having conference calls with team members and clients.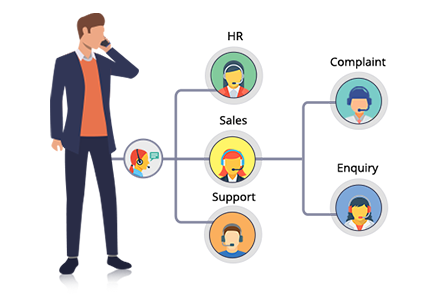 ---
24*7 business availability
With MyOperator small business phone system, you can stay available for your customers 24*7. When customers call during business hours, they are connected with one of your customer care executives. When customers call after business hours, they are prompted to leave a voice message. All the voice messages and missed calls are logged in the cloud-based call management panel. Once your team members are back on the line, they can go through the missed calls and listen to voice messages for timely follow-up. That also ensures 100% response rate and better customer care experience.
---
Multiple lines with scalability
Unlike small office phone systems, cloud-based business phone systems are highly scalable solutions. On MyOperator small business phone system, you can add as many support agents as your business needs, all with a few clicks. Our call management solution is used by businesses who have a support team of just one as well as companies who have a support team of more than a thousand. We know small businesses can grow very fast and you might need to scale up your team overnight. Take a sigh of relief! On MyOperator small business phone system, you can add any number of team members depending on your business needs.
---
Consistent brand presence
Behind most successful businesses, there are consistent marketing efforts too. To make an impact in the minds of your target customers, you need to have a consistent brand presence. In your marketing campaigns, if you are using different numbers for different departments, that's not a very good idea. It can also confuse your customers regarding which number should they dial. With MyOperator business phone system, you can map all your phone lines behind a single number and use that number only in all your marketing campaigns and communications. It's "all services at one number" thing, which delights customers.
---
Zero capex with pay-as-you go service
MyOperator small business phone system is built with the power of cloud. The entire phone set up works online and you don't need to fix any hardware in your office to let it work. There is zero set up cost and zero capital expenditure. Surprisingly, the rental cost of the entire business phone system is similar to that of a broadband and you only pay for calls you actually make. No capital cost. No hidden charges. There is no need to purchase any landlines or desk phones too. Our phone system can work well on your employees smartphones!
---
Facilitate remote working
With MyOperator small business phone system set up, all calls can be forwarded from landlines and desk phones to mobile phones of team members. While using a cloud-based phone system, your employees don't need to come to the office or stick to their desk to attend business calls. Cloud phone systems empower your team to connect with colleagues, clients, and customers from any location, including their homes. That also means that you can hire the best talent for business from any location and have distributed teams for your organization.
Features of small business phone system
MyOperator is an excellent provider of small business phone system
Premier customer support
At MyOperator, we ensure round-the clock support for all customers. We treat every call as an opportunity to solve a problem for our customers and strengthen our relationships. That's how we have won and continue to maintain the faith that 10,000+ companies bestow upon us for their business calls management. As MyOperator customer, you will be entitled to our premier customer care, 24*7. Whenever you need technical help, need to add a new feature, or need any help with your small business phone system, you can always call us +91 92129 92129 and our customer support team will be with you with a solution.
All-in-one solution for small business phone system
Small business phone system provided by MyOperator is less of a service and more of a partnership. Yes, we treat it that way by offering a complete call management solution with everything that you need built-in to the system. With MyOperator business phone system, you will be getting an enterprise-level call management solution. From system set up to regular upgrades and security, we maintain everything in the cloud so that you don't have to manage a thing. Assured, you can leave phone system management on us so that you can focus on what you do best i.e. your business.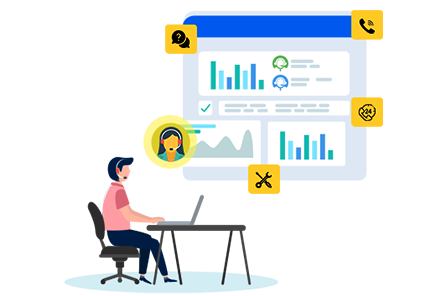 10,000+ Customers Trust Us
Businesses across the globe are using MyOperator for efficient and smooth call management.



Collaboration with MyOperator has been an amazing experience for our entire business as it has automated one of the most tedious processes of our system. This leading cloud telephony product has delivered added benefits to our business in terms of strengthening vendor experience and employee convenience.



This distinctive solution provided by MyOperator has majorly bought productivity improvement of the HR team and allowed them to effectively manage their routine tasks. The result has surpassed our expectations and the system has significantly assisted us in bringing the required ease for our employees.
10,000+

Businesses Activated


200 Million

Calls Enabled


4.5

Google Rating
---
#1 Ranked in India's Cloud Telephony Leadership Matrix
Frequently Asked Questions
We are here to answer all your questions regarding the small business phone system and how it can help your business. If you have some other questions, visit our support center.