Call management for Education sector
Grow your business with better customer calling experience
Our customer
Aakash International Business is a group of educational institutes consisting of schools, coaching centres and colleges. Their key sector being coaching centres, Aakash needed a central platform for collating all their call data across all branches, while optimising their calls and improving the general efficiency of the organisation by analysing the data.
Their challenges
Education has come out as one of the most growing sectors due to the sharp increase in literacy rates and the number of graduates coming out each year. With the increase in the need for education and personal attention to students, keeping a track of every detail provided by each student is important.
As the sector deals with a large volume of students, creating a personalised database manually is a daunting task. Using call management system is an effective way of understanding each student's requirements and creating a database accordingly.
Aakash was looking out for a solution which could:
Track student calls to avoid loss of data.
Categorize student database as per their requirements.
Facilitate after-working hours availability.
Record calls to understand the student's query.
Help in providing personalized guidance to each student.
Their success
MyOperator provided Aakash with virtual numbers for each of their branches. Each number was provided with an IVR to route student calls to the right departments and record their queries.
Aakash enjoyed the following benefits:
Cater to the requirements of local students.
Respond to student queries even after office-hours.
Provide personalised feedback.
We have received tremendous traffic due to the toll free number. It is very easy for students to reach us. Every call is being handled properly, thanks to immediate call forwarding.
10,000+ Customers Trust Us
Businesses across the globe are using MyOperator for efficient and smooth call management.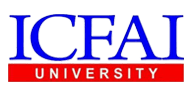 10,000+

Businesses Activated


200 Million

Calls Enabled


4.5

Google Rating
---
#1 Ranked in India's Cloud Telephony Leadership Matrix